When looking for a quick, easy,  healthy delicious smoothie my mind runs to one of my favourite creamy and refreshing blueberry smoothie.  I enjoy smoothies for breakfast and snacking because they  contain healthy and delicious ingredients.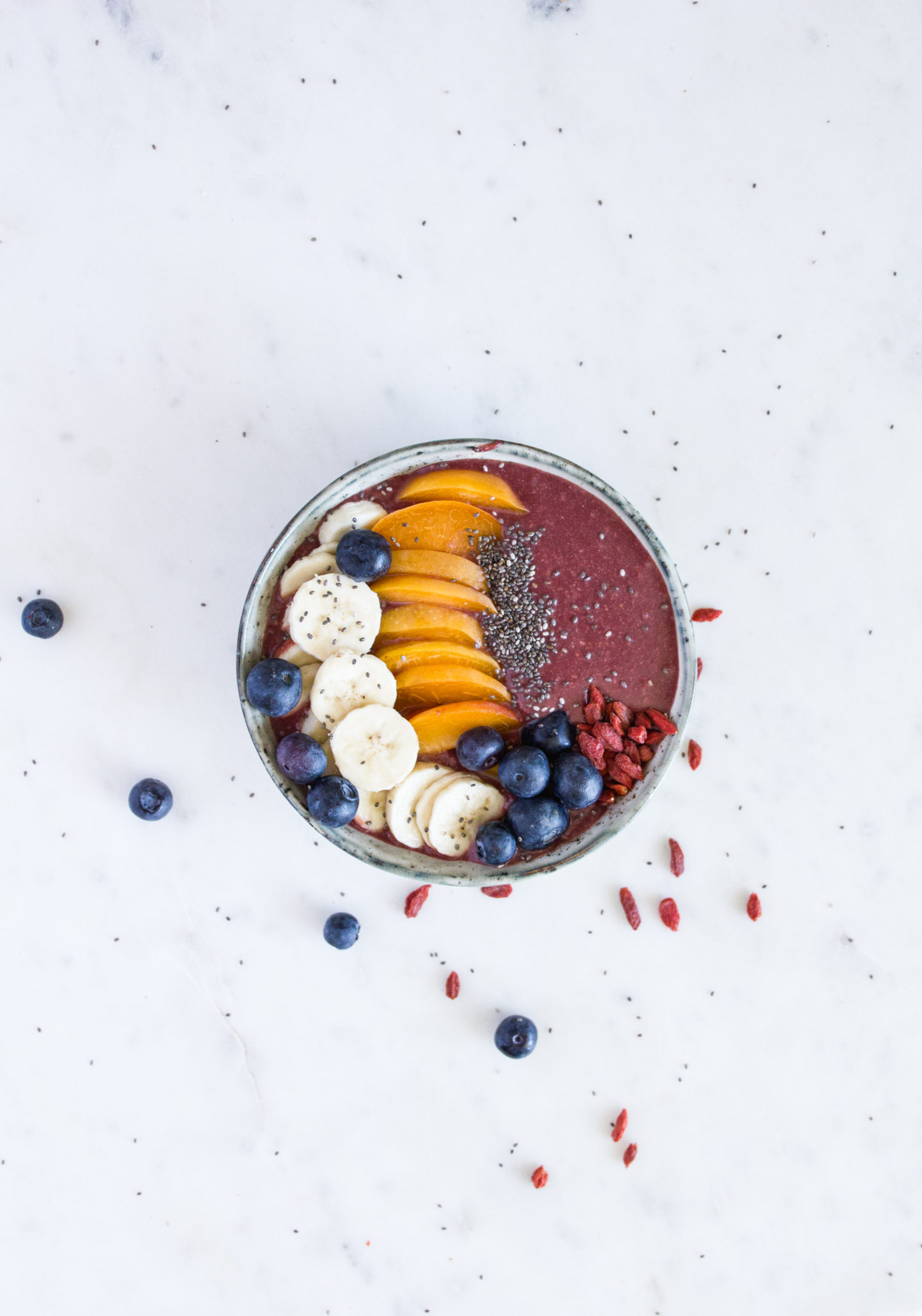 Health Benefits of blueberries smoothie
Blueberries

have tons of antioxidants

Bananas

are a good source of potassium that help to regulate blood pressure.

Apricot is a rich source of vitamin A, fibre and is packed with antioxidants
Almond milk

is high in protein and is low in calories

Yogurt

is high in protein and contains probiotics that help the digestive system

Chia

seeds are loaded with antioxidants, are  high in protein and are a good source if fiber

Goli

also contains antioxidants  
This blueberry smoothie recipe is easy, all you basically need is frozen blueberries, banana, almond milk and natural yogurt. For a sweeter smoothie you can add honey. Honey is optional because the banana is sweet and that is usually sweet enough for me.   
Ingredients.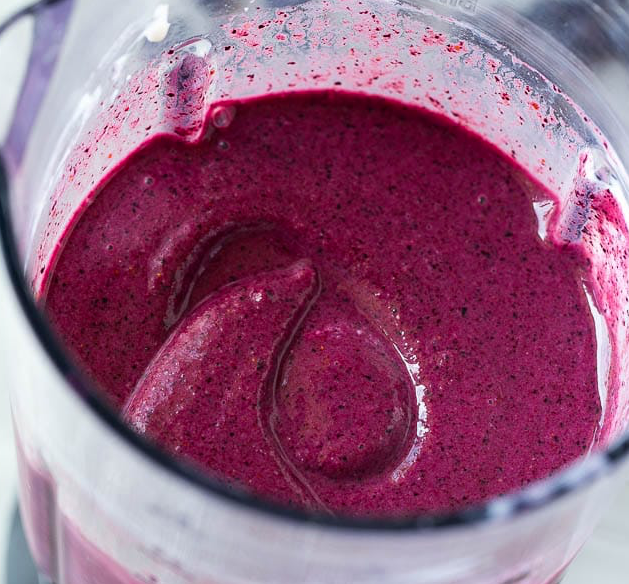 1 ½ cups frozen blueberries

1 ½  cups almond milk
¾ cups natural yogurt
1 banana
Some fresh blueberries
Apricot
Chia seeds
Dry goji berries  
Instructions
Place the almond milk, yogurt, frozen berries and banana in a blender

Blend until completely smooth

Serve and garnish with fresh blueberries, banana,  apricot, chia seeds and dry goji berries
Nutrition facts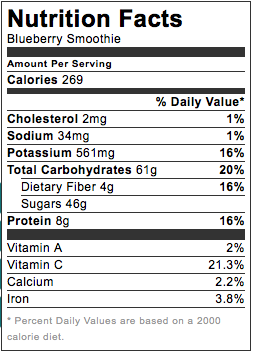 Enjoy!!