Most of the time when I talk of red cabbage juice with friends, they always hesitate to imagine it as a juice. Red cabbage is imagined to be better to eat than to drink. But it actually tastes good and it is believed to greatly impacting the health of the gut. If you want to boost the health of your gut then you have to add red cabbage juice to you daily recipes or atleast give it a try.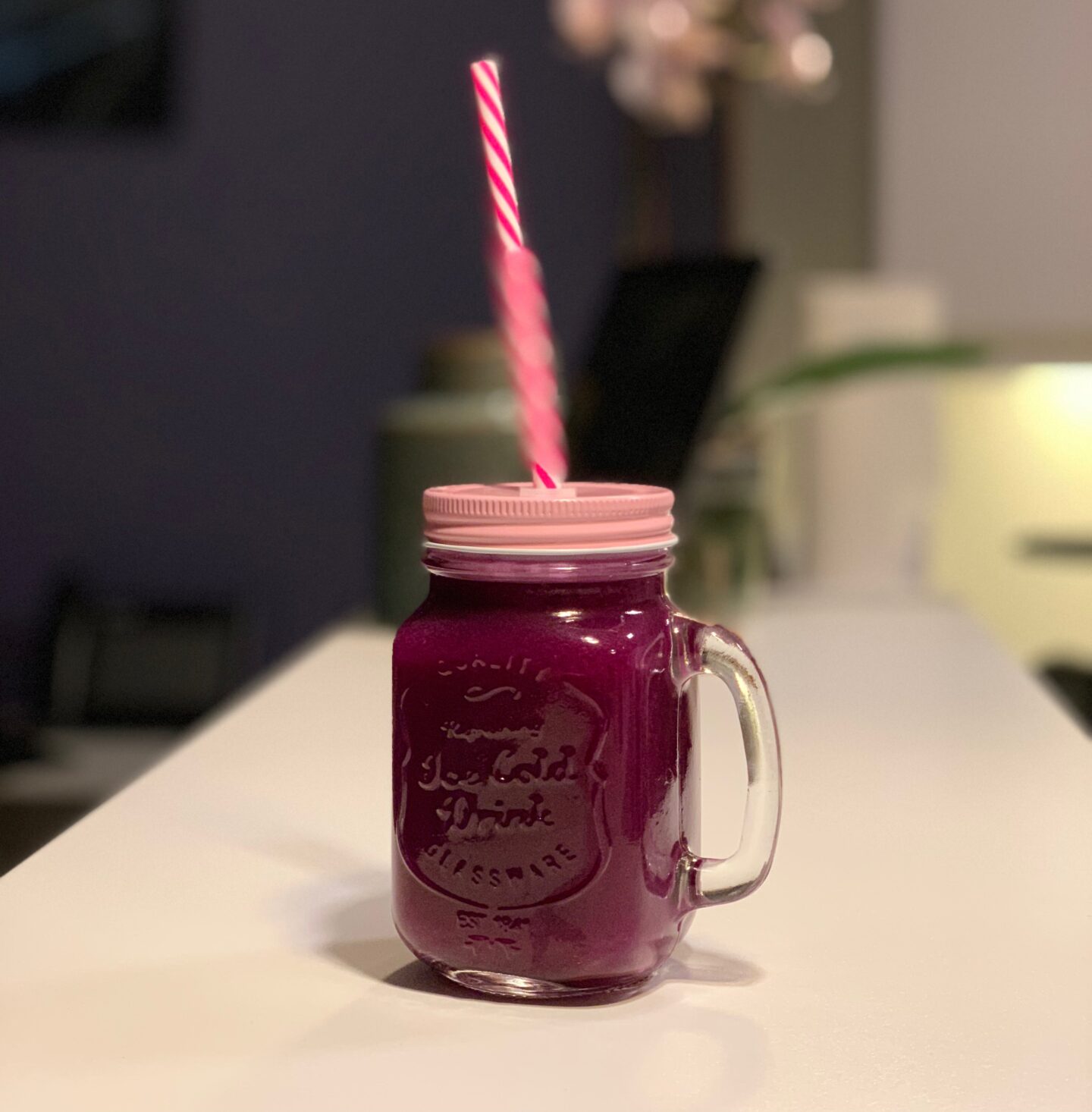 Ingredients:
½ a cucumber, peeled

1 medium red cabbage
Preparation:
Prep Time: 15 minutes | Serves 1
Wash everything and cut into manageable juice-able pieces

Process all ingredients through your juicer.
Drink as prefered.
What to do with the leftovers of the red cabbage pulp.
When juicing start with red cabbage and keep the pulp aside. After juicing you can get the cabbage pulp add salt, olive oil and vinegar. It tastes very delicious and that way you do not have to worry that you are missing out on fibre.